Coach: Domenic Petraca
Email: dgpetra@gmail.com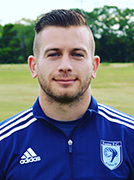 Assistant Coach: Ryan Oakley
Manager: Meredith Gibbons
Congratulations to the following players for making the team:

Team Accomplishments:
2016 RI State Champs
2016 RI US Club State Finalists

2016 NEFC November Cup Showcase Champs

2015 RI State Champs

2015 MAPLE Champs
Follow Us
What is Rams FC?
Rams FC is a premier level youth soccer club for boys and girls. Formerly Mid-State United Soccer Club, Rams FC was created to encourage and develop youth soccer players in the South County region of Rhode Island.